Showing Products 1 to 3 of 3 Products.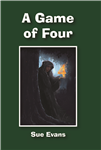 A Game of Four ....Ralph Connor arrives at work one morning to find his world turned upside down by a sinister, cloaked character known as the Watcher, who claims to have kidnapped his wife and seems to mysteriously know his every move and deepest, most innermost secrets..... .....Ralph unwittingly becomes...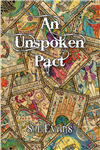 An Unspoken Pact This story is set around a three card Tarot spread reading, The Past, Present & Future and is based upon the traditional interpretations of the 'Rider waite' tarot deck Prologue - The Past Story – The Present Epilogue – The future ...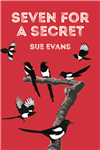 This is a romantic tale with a sinister twist. It centres around the life of Luke, an artist, who comes from a well to do but dysfunctional family and has endured a troubled past relationship with his unstable Mother.
Showing Products 1 to 3 of 3 Products.