Showing Products 1 to 2 of 2 Products.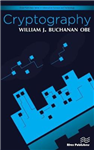 Cryptography is one of the most contentious areas in modern society. For some it protects the rights of individuals to privacy and security, for others it puts up barriers against the protection of our society. This book describes the basics of cryptography, and provides an understanding of how privacy, identity...
On sale!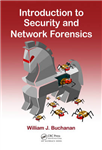 Hardback
Save £2.33 =

£44.66
Presents information in forensic computing and IT security. This volume offers practical insight to security and its importance in design, implementation, and the maintenance of systems. It provides guidance on creating systems that allow data to be gathered for future investigation of an event.
Showing Products 1 to 2 of 2 Products.