Showing Products 1 to 2 of 2 Products.
On sale!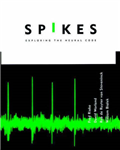 Paperback
Save £14.74 =

£28.26
Intended for neurobiologists with an interest in mathematical analysis of neural data as well as physicists and mathematicians interested in information processing by "real" nervous systems, this text presents a review of relevant concepts in information theory and statistical decision theory.
On sale!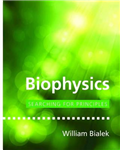 Hardback
Save £28.34 =

£48.66
Offers important lessons about the opportunities for quantitative, physics-style experiments on diverse biological phenomena. This title emphasizes the unifying power of abstract physical principles to motivate advanced experiments on biological systems. It covers a range of biological phenomena from the physicist's perspective.
Showing Products 1 to 2 of 2 Products.