Showing Products 1 to 2 of 2 Products.
On sale!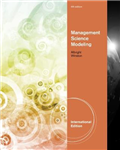 Hardback
Save £4.04 =

£60.95
Uses an active-learning approach and realistic problems to help you understand and take advantage of the power of spreadsheet modeling. This title includes real examples and problems drawn from finance, marketing, and operations research. It emphasizes modeling over algebraic formulations and memorization of particular models.
On sale!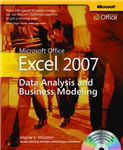 Paperback
Save £10.14 =

£21.35
Master the analysis and business modeling techniques that help you transform your data into bottom-line results. Award-winning business professor and corporate consultant Wayne Winston shares the best of his real-world experience in this practical guide-now updated for Excel 2007. Use Wayne's proven practices and hands-on exercises to help you work...
Showing Products 1 to 2 of 2 Products.