Showing Products 1 to 3 of 3 Products.
On sale!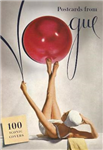 Hardback
Save £4.34 =

£12.65
Offers a collection of 100 postcards, each featuring a striking cover from American Vogue. From early aspirational illustrations to modern celebrity photography, this title presents a selection of Vogue's dazzling images.
On sale!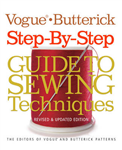 Paperback
Save £6.34 =

£15.65
A beloved sewer''s bible, Vogue/Butterick Step-by-Step Guide to Sewing Techniques returns in a revised edition, including dozens of new illustrations and new material on today''s trends and techniques. Nearly 500 of the most fundamental and frequently used dressmaking procedures are explained in simple steps, complemented by easy-to-follow illustrations. The alphabetical...
Showing Products 1 to 3 of 3 Products.