Showing Products 1 to 2 of 2 Products.
On sale!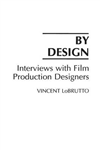 Paperback
Save £9.94 =

£21.06
Here 20 prominent feature film production designers talk about their careers, their relationships with Hollywood directors, and how they formulated and executed the technical and aesthetic designs of their films. The process of establishing the visual "look" of a feature film is explored.
On sale!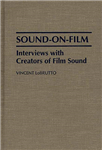 Hardback
Save £8.04 =

£96.96
Contains interviews with 27 prominent men and women who discuss their careers and the art and craft of film sound. The interviews explore how sound creates an aural look to the film in the same way that production design and cinematography creates a visual look to a film.
Showing Products 1 to 2 of 2 Products.