Showing Products 1 to 3 of 3 Products.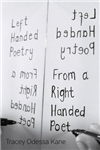 Sometimes, in order to find your way, To begin to see the light, You have to pick up the pen and find something more, Using the hand with which you don't normally write.
That's how the saying goes. However, having something good to say isn't simply about possessing the ability to wax lyrically about life, scattering flowers and platitudes everywhere as you go. It's about using words in order to challenge, inspire, uproot and change us for the better.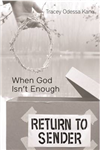 Why isn't God enough for the world He created? We want Him there to announce and celebrate the arrival of our children. We want Him to be there when each of us says goodbye for the final time. We even want Him to reside over us and...
Showing Products 1 to 3 of 3 Products.