Showing Products 1 to 3 of 3 Products.
On sale!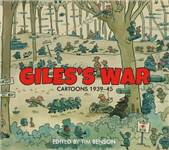 Paperback
Save £2.74 =

£10.25
Here are his often hilarious takes on the great events of the war - from the Fall of France, via D-Day, to the final Allied victory - but also his wryly amusing depictions of ordinary people in extraordinary times, living in bombed-out streets, dealing with food shortages, coping with blackouts,...
On sale!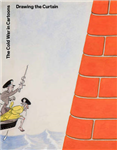 Hardback
Save £8.54 =

£18.96
Tells the story of Soviet and western relations during the Cold War, as told through cartoons and propaganda art. This title includes seventy-five Soviet cartoons that reveal the extraordinary obsessions and ferocious propaganda campaigns of the period.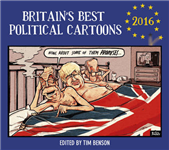 2016 was not only the year of Brexit, the most important and contentious political event in Britain for decades.
Showing Products 1 to 3 of 3 Products.