Showing Products 1 to 2 of 2 Products.
On sale!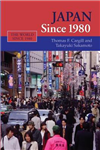 Paperback
Save £1.10 =

£21.89
A complete and self-contained discussion of Japan's economic and political institutions from 1980 up to 2007. It offers an extensive discussion of Koizumi's economic reform not found in any other English publication. The treatment jointly covers economic and political perspectives.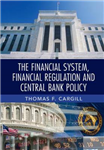 Traditional money and banking textbooks are long, expensive, and full of so much detail that students cannot understand the big picture. Thomas F. Cargill presents a new alternative: a short, inexpensive book that teaches students the fundamentals of government and central bank policies in a clear, narrative form.
Showing Products 1 to 2 of 2 Products.