Showing Products 1 to 2 of 2 Products.
On sale!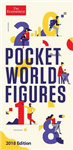 Hardback
Save £1.94 =

£9.05
For more than 25 years, Pocket World in Figures has been informing and entertaining readers around the world with its blend of the serious, the quirky and the downright surprising. Where else would you find out, in a single volume, that 98% of Suriname is forest, that Switzerland sells the...
On sale!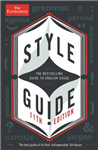 Paperback
Save £1.54 =

£8.45
Clear writing is the key to clear thinking. So think what you want to say, then say it as simply as possible. That's the thinking that underpins this much-loved guide, and the mantra for anyone wanting to communicate with the clarity, style and precision for which The Economist is renowned....
Showing Products 1 to 2 of 2 Products.