Showing Products 1 to 3 of 3 Products.
On sale!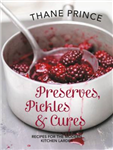 Paperback
Save £4.34 =

£12.65
A timely book for the new kitchen revolution, Preserves, Pickles and Cures is not only a celebration of lost skills such as curing, rendering and pickling and a collection of fantastic recipes, but also provides advice on stocking a cupboard or pantry and the best way to store cheese, cooked...
On sale!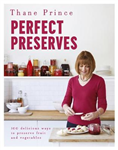 Hardback
Save £7.54 =

£17.46
Delicious and simple recipes from the preserves expert on BBC2 series The Patch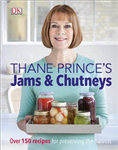 Preserve your harvest and create jams, chutneys and preserves out of fruit, vegetables and even flowers from your garden. This recipe book is packed with over 150 easy-to-follow recipes for making long-lasting sweet and savoury preserves to enjoy or give as a delicious gift.
Showing Products 1 to 3 of 3 Products.