Showing Products 1 to 2 of 2 Products.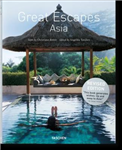 This revised and updated edition of Great Escapes Asia gathers the most gorgeous getaways across the continent into one dependable catalogue of calm, stylish, and breathtakingly beautiful getaways. Each featured hotel is presented with interior and exterior photographs, practical information, and the perfect novel to read while you're there.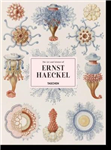 Discover Ernst Haeckel, the 19th-century artist-biologist who found beauty in even the most unlikely of creatures. This collection features 450 prints from his most important publications, including the majestic Kunstformen der Natur and his extensive catalogues of marine life. As biodiversity is ever-more threatened, these exquisite images are...
Showing Products 1 to 2 of 2 Products.