Showing Products 1 to 3 of 3 Products.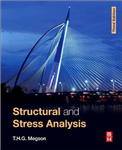 Provides the reader with a comprehensive introduction to all types of structural and stress analysis. Starting with an explanation of the basic principles of statics, this book proceeds to normal and shear force, and bending moments and torsion.
On sale!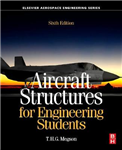 Paperback
Save £9.44 =

£60.55
Aircraft Structures for Engineering Students, Sixth Edition, is the leading self-contained aircraft structures course text. It covers all fundamental subjects, including elasticity, structural analysis, airworthiness and aeroelasticity. Now in its sixth edition, the author has expanded the book's coverage of analysis and design of composite materials for use in aircraft,...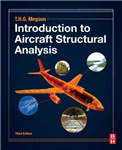 Introduction to Aircraft Structure Analysis, Third Edition covers the basics of structural analysis as applied to aircraft structures. Coverage of elasticity, energy methods and virtual work set the stage for discussions of airworthiness/airframe loads and stress analysis of aircraft components. Numerous worked examples, illustrations and sample problems show how to...
Showing Products 1 to 3 of 3 Products.