Showing Products 1 to 2 of 2 Products.
On sale!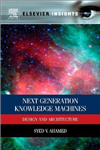 Hardback
Save £8.54 =

£46.45
Delivers the scientific and mathematical basis to treat and process knowledge as a quantifiable and dimensioned entity. This book provides the units and measures for the value of information contained in a "body of knowledge" that can be measured, processed, enhanced, communicated and preserved.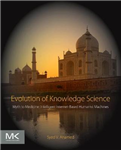 Evolution of Knowledge Science: Myth to Medicine: Intelligent Internet-Based Humanist Machines explains how to design and build the next generation of intelligent machines that solve social and environmental problems in a systematic, coherent, and optimal fashion. The book brings together principles from computer and communication sciences, electrical engineering, mathematics, physics,...
Showing Products 1 to 2 of 2 Products.