Showing Products 1 to 3 of 3 Products.
On sale!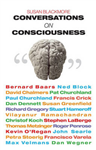 Paperback
Save £1.94 =

£9.05
Blackmore explores the big questions on the nature of brains, minds, and consciousness, through twenty lively and engaging interviews with some of the best-known personalities from the worlds of science and philosophy.
On sale!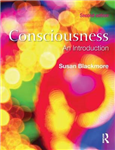 Hardback
Save £1.54 =

£38.45
Written by one of the world's foremost experts and covering neuroscientific, psychological and philosophical theories, this is the definitive text for all students of consciousness.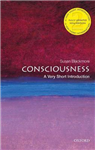 Some of our most burning questions surround consciousness: What creates our identity? Do we really have free will? Is consciousness itself an illusion? The rapid rate of developments in brain science continues to open up debate on these issues. This book clarifies the complex arguments and illuminates the major theories...
Showing Products 1 to 3 of 3 Products.