Showing Products 1 to 2 of 2 Products.
On sale!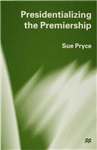 Hardback
Save £3.04 =

£51.96
The prime minister has become a president in the eyes of the electorate but remains a prime minister according to the constitution. To bridge this gap between their political and constitutional positions prime ministers have been forced to stretch the constitutional rules about advice, and presidentialize their advisory systems.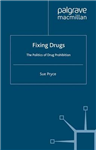 In this unique and engaging book, Sue Pryce tackles the major issues surrounding drug policy. Why do governments persist with prohibition policies, despite their proven inefficacy? Why are some drugs criminalized, and some not? And why does society care about drug use at all? Pryce guides us through drug policy...
Showing Products 1 to 2 of 2 Products.