Showing Products 1 to 3 of 3 Products.
On sale!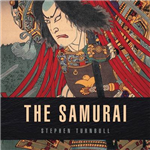 Hardback
Save £1.54 =

£8.45
The world of the samurai, the legendary elite warrior cult of old Japan, has for too long been associated solely with military history and has remained a mystery. In this book, the author, the world's leading authority on the samurai, goes beyond the battlefield to paint a picture of the...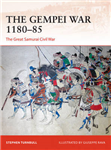 An illustrated account of The Gempei War - a conflict that defined the age and the ethos of the samurai. It examines the events of the five-year long conflict, revealing the changes that the war inflicted on Japanese culture and the establishment of many of the traditions of the samurai.
On sale!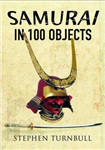 Paperback
Save £4.34 =

£12.65
The fascinating world of the samurai as seen through arms and armour, places and images.
Showing Products 1 to 3 of 3 Products.