Showing Products 1 to 3 of 3 Products.
On sale!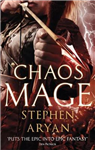 Paperback
Save £1.14 =

£7.85
The final adventure in the epic fantasy trilogy that began with the David Gemmell award-shortlisted Battlemage: expect fireball-filled battles, otherworldy enemies and heroically powerful mages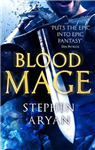 Watchmen and spies, assassins and criminals will clash on the streets of a war-torn city in this magic-fuelled adventure from the author of Battlemage. Pick up this series if you like the sound of mage-on-mage battles and you're ready to watch the fireballs fly.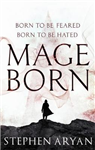 The action-packed start to a thrilling new epic fantasy series from the author of the Gemmell Award-shortlisted Battlemage
Showing Products 1 to 3 of 3 Products.