Showing Products 1 to 2 of 2 Products.
On sale!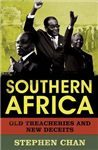 Hardback
Save £7.54 =

£17.46
Explores the political landscape of southern Africa, examining how it's poised to change and what the repercussions are likely to be across the continent. This book focuses on three countries in particular: South Africa, Zimbabwe, and Zambia, which have remained interconnected since the end of colonial rule and the overthrow...
On sale!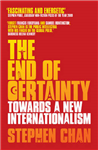 Paperback
Save £1.54 =

£8.45
Discusses how we can establish a fresh kind of international relations and construct a common future for the planet. This book argues that international politics has failed because the certainties of singular traditions of philosophy fail to help us in understanding power shifts and struggles in an endlessly diverse world.
Showing Products 1 to 2 of 2 Products.