Showing Products 1 to 3 of 3 Products.
On sale!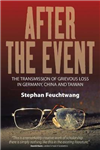 Hardback
Save £8.54 =

£46.46
Two of the most destructive moments of state violence in the 20th century occurred in Europe between 1933 and 1945 and in China between 1959 and 1961, the Great Leap famine. This is the first book to bring the two histories together in order to examine their differences and to...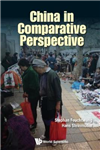 China in Comparative Perspective provides an overview of China based on empirical observation by field workers, as well as on historical documents, Chinese literary and philosophical texts and core theoretical frameworks in the social sciences. It enables readers to develop ways of putting the modern history, politics, economy and society...
Showing Products 1 to 3 of 3 Products.