Showing Products 1 to 2 of 2 Products.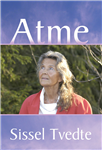 In all den Jahren in denen ich mit Loslasstechniken, mit befreiendem Atmen, Atemarbeit, Rebirthing, holotropem Atmen (alles passende Namen für ein und dieselbe Sache) gearbeitet habe, kann ich diejenigen an einer Hand abzählen, die keine gute Erkenntnis daraus mitnahmen. Eine triste Kindheit, beraubt von der Liebe einer Mutter, führte Sissel...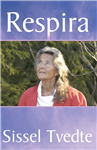 En todos los años en los que he trabajado con la respiración liberadora, sesiones de respiración, rebirthing, renacimiento, respiración holotrópica (distintos nombres para una misma técnica), puedo contar con los dedos de una mano a aquellas personas que no obtuvieron un resultado positivo. Una infancia carente del amor de su...
Showing Products 1 to 2 of 2 Products.