Showing Products 1 to 2 of 2 Products.
On sale!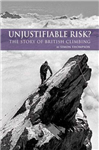 Hardback
Save £5.54 =

£14.46
A social, economic and cultural history of British rock climbing and mountaineering charting the conditions that gave rise to the sport, and the achievements and motives of those who have shaped its development over 200 years. Today's climbers share a desire to escape from urban society but what makes them...
On sale!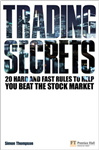 Paperback
Save £0.94 =

£16.05
By following 20 hard and fast rules, fledgling investors can learn how make the same high returns as experienced investors and traders. Using historical, economic, and technical trend analysis from the last 50 years, "Trading Secrets" identifies ways to capitalize on such events as religious holidays, major sporting events, and...
Showing Products 1 to 2 of 2 Products.