Showing Products 1 to 2 of 2 Products.
On sale!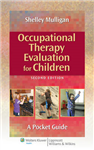 Hardback
Save £4.29 =

£40.71
Providing an overview of theory as well as step-by-step coverage of techniques, this book includes clinical examples that illustrate the application of content, as well as client and family-centered practice; illustrations that demonstrate assessment techniques; and extensive tables that summarize key assessments, techniques, and actions.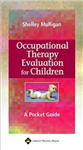 A guide to evaluation for children. It helps students and practitioners perform efficient but comprehensive evaluations. It features guidelines for selecting appropriate standardized and non-standardized tests, practical advice for meeting documentation requirements, and appendices with a number of sample evaluation reports.
Showing Products 1 to 2 of 2 Products.