Showing Products 1 to 2 of 2 Products.
On sale!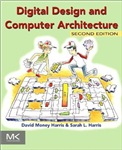 Paperback
Save £8.59 =

£56.41
Provides practical examples of how to interface with peripherals using RS232, SPI, motor control, interrupts, wireless, and analog-to-digital conversion. This book covers the fundamentals of digital logic design and reinforces logic concepts through the design of a MIPS microprocessor.
On sale!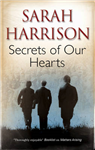 Hardback
Save £5.54 =

£14.45
When Singapore falls to the Japanese in 1942, the paths of Butler, a rich man's son, and Maitland, the gardener's boy, cross again, in the notorious Changi internment camp, and the hatred between the two resurfaces, transcending the brutalities of captivity to develop its own murderous momentum.
Showing Products 1 to 2 of 2 Products.