Showing Products 1 to 3 of 3 Products.
On sale!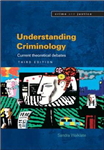 Paperback
Save £1.14 =

£22.85
The book examines the development of criminological theory over the past twenty five years, with detailed analysis of the relationship between criminological theorizing, criminal justice, social justice, and politics.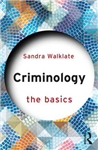 Criminology is a discipline that is constituted by its subject matter rather than being bound by an agreed set of concepts or way of thinking. This fully updated third edition of Criminology: The Basics is a lively and engaging guide to this compelling and complex subject. Topics covered include: the...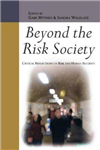 Provides an understanding of the relevance and impact of the concept of risk in various subject areas. This work is useful for social sciences students in a range of disciplines, including sociology, criminology, cultural studies, media studies, psychology and social policy.
Showing Products 1 to 3 of 3 Products.