Showing Products 1 to 2 of 2 Products.
On sale!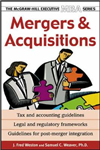 Paperback
Save £1.54 =

£8.45
Shows readers how to exploit myriad M&A opportunities, as they learn how to defend their firms against unwelcome takeover attempts. This book covers M&A issues, including: valuation and accounting methods; assessing strategic fit; legal and regulatory frameworks; merging corporate cultures; and, restructuring and financial engineering.
On sale!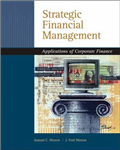 Hardback
Save £25.14 =

£43.85
Successful financial management begins with a solid understanding of the organization's strategic goals and objectives as well as its day-to-day business practices. Based in sound financial theory and journal literature augmented by common business policies, STRATEGIC FINANCIAL MANAGEMENT: APPLICATIONS OF CORPORATE FINANCE gives you the essential tools, techniques, and concepts...
Showing Products 1 to 2 of 2 Products.