Showing Products 1 to 2 of 2 Products.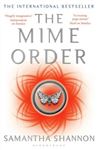 A fugitive who will not be silenced It is a dark time for clairvoyants. Scion is in league with the Rephaim, an extraordinarily powerful, otherworldly race that intends to make humans its slaves. In an unprecedented feat of bravery, Paige Mahoney has succeeded in leading a mass break-out from the...
On sale!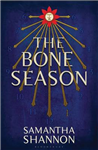 Paperback
Save £2.34 =

£9.65
The year is 2059. Nineteen-year-old Paige Mahoney is working in the criminal underworld of Scion London, based at Seven Dials, employed by a man named Jaxon Hall. Her job: to scout for information by breaking into people's minds. For Paige is a dreamwalker, a clairvoyant and, in the world of...
Showing Products 1 to 2 of 2 Products.