Showing Products 1 to 2 of 2 Products.
On sale!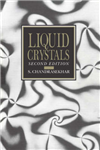 Hardback
Save £19.08 =

£119.92
A systematic treatment of the physics of thermotropic liquid crystals, describing their structure, thermodynamical, optical and mechanical properties, behaviour under external fields, as well as the principles underlying their applications in display technology and thermography.
On sale!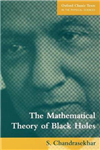 Paperback
Save £2.34 =

£45.66
First published in 1983, this book is one of the great modern classics of relativity theory. It details one of the most beautiful areas of mathematical physics; the theory of black holes. `There is no doubt in my mind that this book is a masterpiece ... beautifully written and well-presented.'...
Showing Products 1 to 2 of 2 Products.