Showing Products 1 to 3 of 3 Products.
On sale!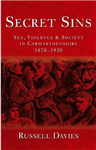 Paperback
Save £5.14 =

£13.85
Highlighting the personal experiences of the individual, this book probes the private lives of people in order to fully appreciate the complex nature of society. It is a detailed analysis of sexuality and tension that seeks to overturn the cosy images of Wales and the Welsh.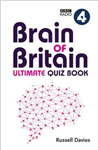 Pit your wits against some of the brightest minds in Britain by taking up the challenge of this ultimate quiz of 2000 questions from the Brain of Britain archives.
Russell Davies examines the social history of Wales in the years 1870-1948 and challenges a number of generally held views about Wales and the Welsh, offering an alternative history of idiosyncrasies and contradictions of both the country and the people.
Showing Products 1 to 3 of 3 Products.