Showing Products 1 to 2 of 2 Products.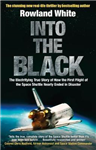 On 12th April 1981 NASA's Space Shuttle Columbia blasted off from Florida on her maiden flight. She was the world's first real spaceship. On board were men with the Right Stuff. The Shuttle's Commander, moonwalker John Young, was already a veteran of five spaceflights. This book tells the complete story...
On sale!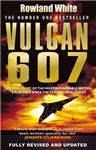 Paperback
Save £1.54 =

£8.45
It was to be one of the most ambitious operations since 617 Squadron bounced their revolutionary bombs into the dams of the Ruhr Valley in 1943 . At its head was a single aircraft, six men, and twenty-one thousand-pound bombs, facing the hornet's nest of modern weaponry defending the Argentine...
Showing Products 1 to 2 of 2 Products.