Showing Products 1 to 2 of 2 Products.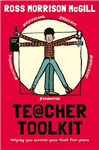 Ross Morrison McGill, aka @TeacherToolkit believes that becoming a teacher is one of the best decisions you will ever make, but after more than two decades in the classroom, he knows that it is not an easy journey! Packed with countless anecdotes, from disastrous observations to marking in the broom...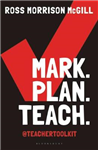 There are three things that every teacher must do: mark work, plan lessons and teach students well. This brand new book from Ross Morrison McGill, bestselling author of 100 Ideas for Secondary Teachers: Outstanding Lessons and Teacher Toolkit, is packed full of practical ideas that will help teachers refine the...
Showing Products 1 to 2 of 2 Products.