Showing Products 1 to 3 of 3 Products.
On sale!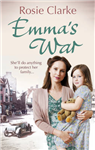 Paperback
Save £0.34 =

£6.65
All she wanted was her husband to come home...Newly married to the caring RAF pilot Jonathan Reece, Emma thinks that life couldn't be better. But her happiness is short-lived: within months, Jon's plane is shot down over France and he is declared missing, presumed dead.
The war is over, but Emma's battles continue at home...Emma Reece is slowly adjusting to her husband's return from the war, even though his appalling injuries mean their marriage is in name only.
On sale!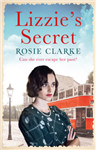 Hardback
Save £5.54 =

£14.46
LONDON 1938. A gritty, heart-warming and wholesome drama about two girls united in friendship and tested in love.
Showing Products 1 to 3 of 3 Products.