Showing Products 1 to 2 of 2 Products.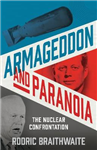 In 1945, the atom bomb was dropped on Hiroshima and old ideas of warfare came to an end. This book tells how the power of the atom was harnessed to produce weapons capable of destroying human civilisation. There were few villains in the story. On both sides of the Iron...
On sale!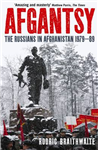 Paperback
Save £1.94 =

£9.05
Examines the Russian experience in that most recent war in Afghanistan after Alexander's conquests and the many British imperial wars and skirmishes. Largely basing his account on Russian sources and interviews, the author shows the war through the eyes of the Russians themselves - politicians, soldiers, advisers, journalists, and women.
Showing Products 1 to 2 of 2 Products.