Showing Products 1 to 2 of 2 Products.
On sale!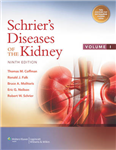 Hardback
Save £135.14 =

£208.86
Provides both clinicians and academicians with information they need to treat and study kidney disorders. This book covers: Structural, Functional Correlations in the Kidney; Clinical Evaluation; Cystic and Tubular Disorders; Infections of the Urinary Tract and the Kidney Acute Renal Injury; Hypertension; and more.
On sale!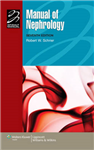 Paperback
Save £3.99 =

£39.01
A guide to the diagnosis and treatment of renal disorders. It covers all common renal problems in a user-friendly outline format. It covers acute and chronic kidney diseases, fluid and electrolyte disorders, acid-base disturbances, urinary tract infections, kidney stones, and hypertension.
Showing Products 1 to 2 of 2 Products.