Showing Products 1 to 3 of 3 Products.
On sale!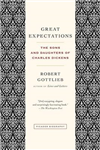 Paperback
Save £1.94 =

£9.05
Charles Dickens, famous for the indelible child characters he created - from Little Nell to Oliver Twist and David Copperfield - was also the father of ten children and a possible eleventh. What happened to those children? This title narrates the highly various and surprising stories of each of Dickens'...
On sale!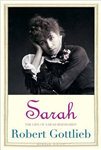 Hardback
Save £0.54 =

£19.46
Everything about Sarah Bernhardt is fascinating to her amazing and highly public romantic life to her indomitable spirit. This title tracks the trajectory through which an illegitimate - and scandalous - daughter of a courtesan transformed herself into the most famous actress who ever lived, and into a national icon,...
Showing Products 1 to 3 of 3 Products.