Showing Products 1 to 2 of 2 Products.
On sale!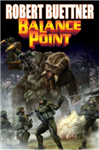 Paperback
Save £1.94 =

£9.05
The balance point of interplanetary Cold War II between Earth and monolithic Yavet tips unexpectedly toward peace. Covert ops Captain Jazen Parker and his sharp-shooting lover and partner Kit Born slide from world-saving, hazardous duty to escorting a telepathic alien monster home from Earth to mate.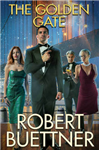 An exciting future thriller from nationally best-selling author of the Orphan's Legacy science fiction saga. A face-off with killers in order to guard a secret that could change humanity forever. LIVE FOREVER-OR DIE TRYING When the world's richest man is the victim of a car bomb and literally blown off...
Showing Products 1 to 2 of 2 Products.