Showing Products 1 to 3 of 3 Products.
On sale!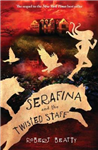 Paperback
Save £0.34 =

£6.65
Once hidden in the dusty basement of the Biltmore Estate where her pa worked as hired help, young Serafina now struggles to adjust to her new life of airs and graces upstairs in the grand house. Uncertain about what the discovery of her mother in the forests that surround the...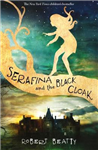 Serafina and her pa have secretly lived in the basement of the grand old house on the Biltmore Estate, surrounded by dark forests, for as long as Serafina can remember. She takes the greatest of care never to be seen.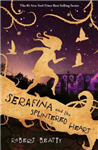 Serafina and the Black Cloak and Serafina and the Twisted Staff. Serafina must confront the darkest threat she's ever encountered at Biltmore Estate. She knows she can face anything with her best friend and closest ally, Braeden Vanderbilt, by her side. But when a sinister force tears them apart, she...
Showing Products 1 to 3 of 3 Products.