Showing Products 1 to 2 of 2 Products.
On sale!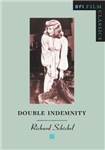 Paperback
Save £2.74 =

£10.25
Richard Schickel traces in fascinating detail the genesis of the film: its literary origins in the crime fiction of the 1930s, the difficult relations between Wilder and his scriptwriter Raymond Chandler, the casting of a reluctant Fred MacMurray, the late decision to cut from the film the expensively shot final...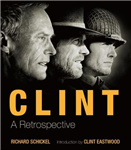 This beautifully produced book is the definitive retrospective of Clint Eastwood. It features rare images from the Warner Bros. archive and revealing behind-the-scenes photos that show the film-maker at work, as well as dramatic pictures that capture his unforgettable screen performances.
Showing Products 1 to 2 of 2 Products.