Showing Products 1 to 2 of 2 Products.
On sale!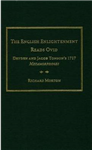 Hardback
Save £26.32 =

£45.63
Publisher Jacob Tonson's 1717 edition of Ovid's Metamorphoses is a masterpiece of English book production: modish, uncluttered, and glamorous, stately in size and choice of typeface, gloriously illustrated with immensely detailed and realistic engravings. Though popularly referred to as "Dryden's Ovid," Tonson's edition, titled Ovid's Metamorphoses in Fifteen Books, was...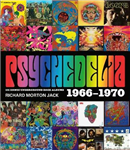 Psychedelia is the most colourful, detailed and authoritative guide to these albums ever published. One hundred of them are evaluated here, using contemporary reviews, rare photographs and interviews, accompanied by a plethora of iconic images and reproductions of cover artwork.
Showing Products 1 to 2 of 2 Products.