Showing Products 1 to 2 of 2 Products.
On sale!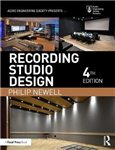 Paperback
Save £10.22 =

£73.77
Recording Studio Design, Fourth Edition explains the key principles of successful studio design and construction using straightforward language and the use of practical examples appreciated by readers of previous editions. Updated to reflect new industry standards, this fourth edition addresses improvements in cinema sound, with specific attention paid to B-chain...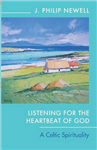 Listening for the Heartbeat of God presents a spirituality for today, modelled on the vital characteristics of Celtic spirituality through the centuries. There is an emphasis on the essential goodness of creation and of humanity, made in the image of God. This book traces the lines of Celtic spirituality from...
Showing Products 1 to 2 of 2 Products.