Showing Products 1 to 2 of 2 Products.
On sale!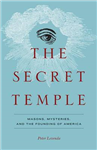 Paperback
Save £2.34 =

£9.65
A guide for those who want to delve a deeper into the mysteries of, and answers behind, Freemasonry. It answers questions such as: What is the Mason-Mormon connection? Were Masons involved in the American Revolution and, if so, in what way? And, does America have a secret history?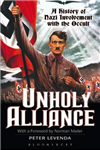 This comprehensive popular history of the occult background and roots of the Nazi movement shows how the ideas of a vast international network of late 19th- and early 20th century occult groups influenced Nazi ideology, from Madame Blavatsky and Aleister Crowley to the Thule Gesellschaft.
Showing Products 1 to 2 of 2 Products.