Showing Products 1 to 2 of 2 Products.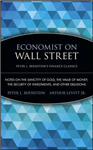 Bernstein's Economist on Wall Street is based on his observations of he market over a period of 15 years, from 1955 to 1970. However, the observations he made then have significant relevance for today. Peter Bernstein's name has become synonymous with the storytelling of our financial history.
On sale!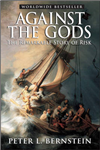 Paperback
Save £4.34 =

£12.65
A Business Week, New York Times Business, and USA Today Bestseller "Ambitious and readable... an engaging introduction to the oddsmakers, whom Bernstein regards as true humanists helping to release mankind from the choke holds of superstition and fatalism. " -The New York Times "An extraordinarily entertaining and informative book.
Showing Products 1 to 2 of 2 Products.