Showing Products 1 to 2 of 2 Products.
On sale!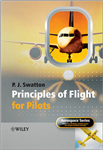 Paperback
Save £18.72 =

£34.23
An accessible, clearly organized study guide for student pilots wishing to take commercial ground examinations to obtain ATPL or CPL licenses, this book also provides a reliable up-to-date reference for qualified and experienced personnel wishing to improve their understanding of the principles of flight.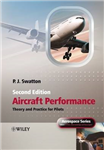 Complete and up-to-date reference book and guide for pilots training for the JAA examination in aircraft performance Divided into 3 parts, explaining the aerodynamic theory for each phase of flight, scheduled performance theory, and the practical aspects of aeroplane performance.
Showing Products 1 to 2 of 2 Products.