Showing Products 1 to 2 of 2 Products.
On sale!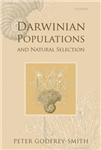 Paperback
Save £4.34 =

£12.65
The book presents a new way of understanding Darwinism and evolution by natural selection, combining work in biology, philosophy, and other fields. It gives new criticisms of gene-centered views of evolution, and presents a new framework for understanding the evolution of complex organisms and societies.
On sale!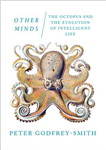 Hardback
Save £5.54 =

£14.46
`Brilliant' Guardian `Fascinating and often delightful' The Times SHORTLISTED FOR THE 2017 ROYAL SOCIETY SCIENCE BOOK PRIZE What if intelligent life on Earth evolved not once, but twice? The octopus is the closest we will come to meeting an intelligent alien. What can we learn from the encounter?
Showing Products 1 to 2 of 2 Products.