Showing Products 1 to 2 of 2 Products.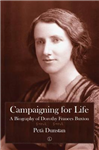 Dorothy Buxton led an unusual and intense life. After an upbringing untypical for a girl in rural Victorian England, she found her voice and her vocation during the First World War, insisting people should be able to read a variety of voices on the conflict engulfing Europe.
On sale!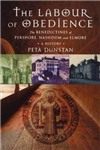 Paperback
Save £6.34 =

£15.65
A study of key Anglican Benedictine Communities in the first half of the 20th century. It provides a record of how the Anglican Communion dealt with an issue that was as divisive in its day as today's disputes over sexuality and women bishops, and explores the origins of the influential...
Showing Products 1 to 2 of 2 Products.