Showing Products 1 to 2 of 2 Products.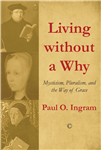 Using Ingram suggests that grace flows over the universe like a waterfall, so he brings Christian mystical theology into a discussion of the meaning of grace. Alfred North Whitehead's philosophical vision provides a language that serves as a hermeneutical bridge by which historians of religions can interpret the teachings and...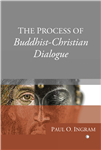 While process philosophers and theologians have written numerous essays on Buddhist-Christian dialogue, few have sought to expand the current Buddhist-Christian dialogue into a "trilogue" by bringing the natural sciences into the discussion as a third partner.
Showing Products 1 to 2 of 2 Products.