Showing Products 1 to 2 of 2 Products.
On sale!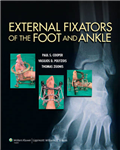 Hardback
Save £62.34 =

£99.66
External fixation has proven a valuable tool in the effort to correct deformities, and improve outcomes of orthopedic surgery. This title explores the ways in which external fixators are used to reduce tissue damage, reduce strain on nerves and vasculature, and improve healing in the surgical treatment of foot and...
On sale!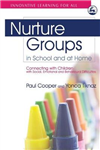 Paperback
Save £0.39 =

£18.60
The authors present evidence of the success of nurture groups, and examine what factors affect the success of the group. From this they draw key messages for effective practice, including the importance of recognising a child's emotional needs and meeting them, and the role of the relationship between the teaching...
Showing Products 1 to 2 of 2 Products.