Showing Products 1 to 2 of 2 Products.
On sale!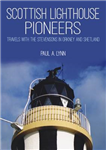 Paperback
Save £4.34 =

£12.65
This is a personal story about some of the most famous engineers Scotland has ever produced and places the lives and work of the world-famous Stevenson lighthouse engineers in their social and historical context. It draws on eye witness accounts from Sir Walter Scott and Robert Louis Stevenson.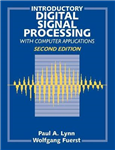 Introductory Digital Signal Processing with Computer Applications Second Edition Paul A. Lynn formerly: Imperial College of Science, Technology and Medicine, London, UK and Wolfgang Fuerst United Nations, New York, USA "An excellent introductory book" Review of the First Edition in the International Journal of Electrical Engineering Education ".
Showing Products 1 to 2 of 2 Products.