Showing Products 1 to 2 of 2 Products.
On sale!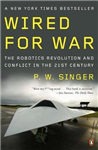 Paperback
Save £1.54 =

£8.45
Explores the greatest revolution in military affairs since the atom bomb: the dawn of robotic warfare. Blending historical evidence with interviews of a cast of characters, this title shows how technology is changing not just how wars are fought, but also the politics, economics, laws, and the ethics that surround...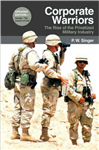 Some have claimed that'War is too important to be left to the generals,'but P. W. Singer asks'What about the business executives?'Breaking out of the guns-for-hire mold of traditional mercenaries, corporations now sell skills and services that until recently only state militaries possessed. Their products range from trained commando teams to...
Showing Products 1 to 2 of 2 Products.