Showing Products 1 to 2 of 2 Products.
On sale!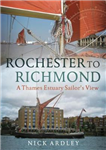 Paperback
Save £5.14 =

£13.85
Nick Ardley, an eccentric anachronism from a simpler age, sails his clinker sloop between Rochester and Richmond to look at a century of change. The acrid-belching chimneys have evaporated, refineries closed, but the banks remain alive. He dips and dabbles along the way, exploring salt marshes, graves, industrial ruins, and...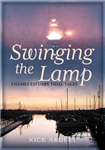 As the skipper wanders the Thames estuary and its rivers, he stops, sits and ruminates to 'swing the lamp' over past times. Within, are many islands of mud and marsh holding remnants of past use, past life, an industrial heritage. Here, he wanders. Throughout, he is alive with enthusiasm for...
Showing Products 1 to 2 of 2 Products.